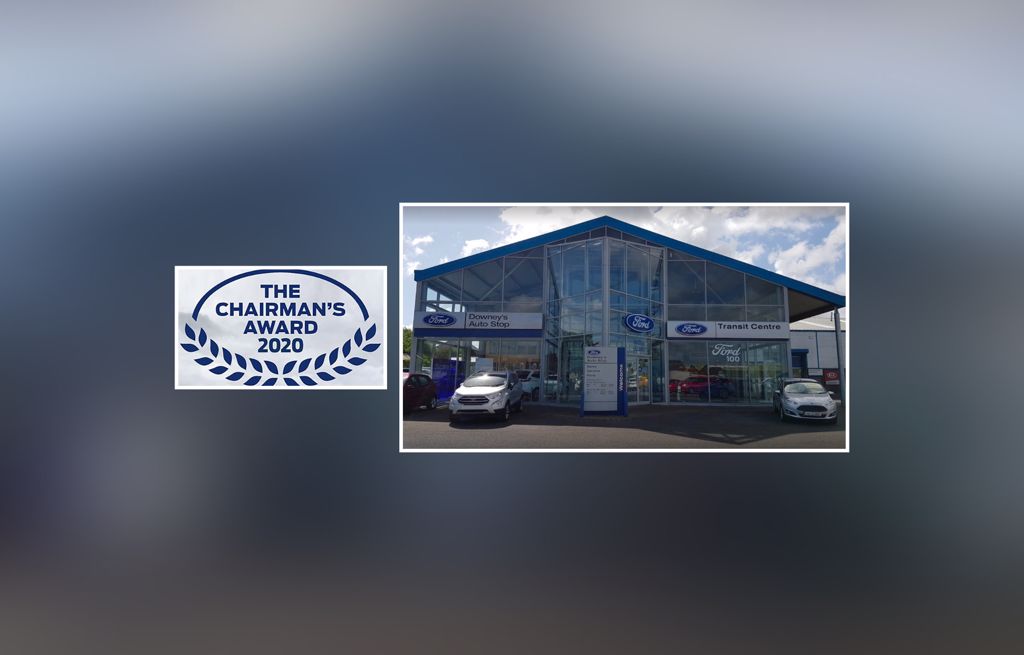 Downey's Auto Stop winning the Ford Chairman's award for 2020
The Ford Chairman's Award is the most prestigious accolade a dealership can be awarded by Ford and is presented to dealers who deliver consistently over one whole year on a combined sales & service performance. This award is only awarded to the top 4 performers in Ireland.
In announcing Downey's Auto Stop as winner, during a live webinar event, Lisa Brankin (Managing Director of Ford UK & Ireland) said ''In our highly competitive Market, it is vitally important that the customer's experience is of the highest standard''
''The winning dealers are clearly delivering exceptionally high levels of customer engagement, combined with equally strong sales & aftersales performance despite the challenging environment in which we are operating''
On receiving the award Richard Downey Dealer principal said we are delighted to be awarded such a prestigious award from Ford and praise must go to all our staff members who work as a committed and loyal team to achieve such an award. But most importantly we would like to thank our customers for their support and loyalty to our business.
This will be Downey's Auto Stop 9th Ford Chairman's award having scooped the Prize previously in 1996, 2004, 2006, 2007, 2009, 2014, 2015, 2019.
Contact Us Book a Service Request a Call Back
News